Not meaning bags, but whether to use cupcake liners (aka muffin papers).
I hate cleaning muffin pans, and I find it hard to get muffins out cleanly without liners.  My husband doesn't like liners because they stick to the muffin.  Our compromise, dating back to our first year of marriage, was for me not to use liners and he gets to remove the muffins and wash the pans. Done.  (At this point I usually remove them myself, but I only rarely wash the pans).
But what about cupcakes?  It hasn't come up often since he doesn't like cupcakes–he'd rather have cake and I'm good with that–but what about for a shower?
I'm making cupcakes for a baby shower this weekend.  Chocolate with chocolate frosting.  My new favorite chocolate cake is fantastic but I've never made it as cupcakes.  Neither have I paired it with my favorite chocolate frosting; the cake calls for ganache but that is not practical for cupcakes.  I needed to make a test batch anyway so I have tested the following and will share the results here for your reference and viewing pleasure:
Cupcakes baked directly in greased pan (sprayed with Pam)
Cupcakes baked in paper liners
Cupcakes baked in paper lines that have also been sprayed (not at all inspired by overspray from the unlined cupcakes, of course)
Reasons to choose one method over another:
Aesthetics
Ease of cleanup
Ease of transport & handling
Minimizing waste
Hygiene
Ease of consumption
What bakes best
Taste, of course!
Obviously papers make cleanup easier, and you have less waste without them (unless the cupcakes stick terribly to the pan).  But how much is baking affected by the use of liners?  Direct thermal contact with the pan could reasonably be expected to make a difference, and it did: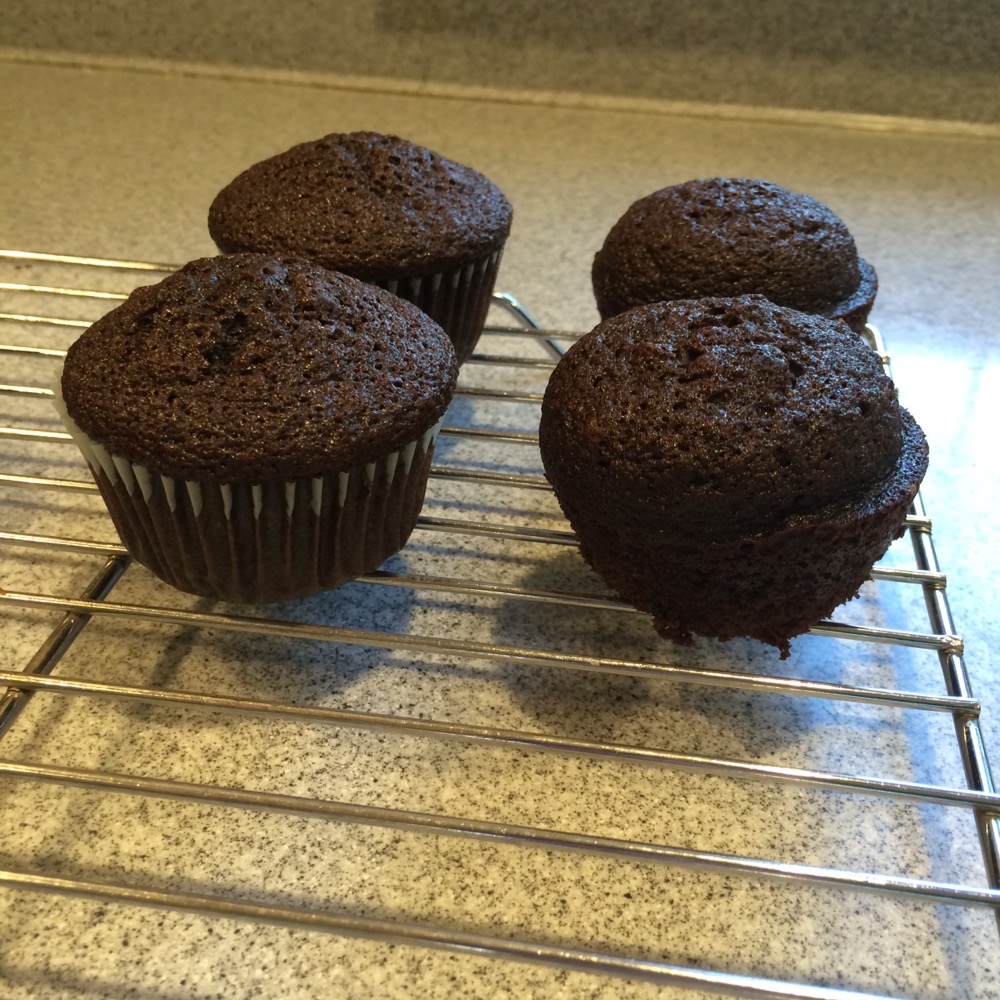 It's similar to the difference between using wet cake strips around a metal cake layer vs not, except with an extreme little ridge on the side.  Without the liner, the sides bake quickly and the centers dome.  (I have not noticed this issue with most muffin recipes).
Spraying the liners vs not?
Not so much: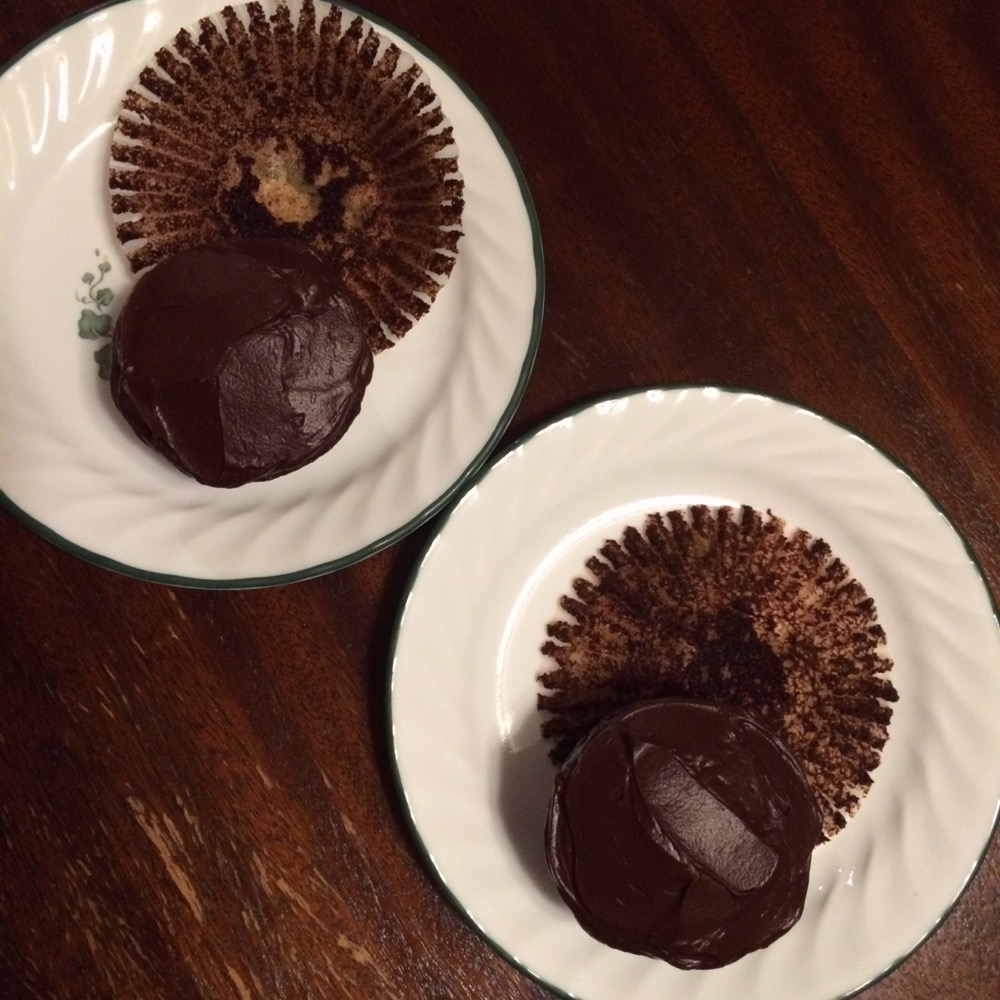 Maybe the sprayed wrapper stuck slightly less, especially the center bottom (upper left), but not a big difference.
You could do your own test with your recipe.  Or, just use the papers for cupcakes.  Don't bother with spraying them.  You're welcome.
P.S. Don't bother with cute papers if you're making chocolate cupcakes unless they're some kind of fancy, heavy-duty papers with high opacity.  You won't be able to see much of the design.